Your single-source, in-house provider of products and services for
the wireless communication industry.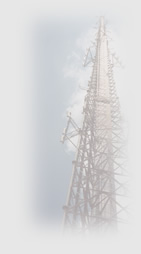 CES Corporate Family
Communication Equipment Specialists, Inc. (CES) has built our company on a foundation of quality service, rigid safety standards, and timely results. By listening to our customers and responding to their needs, we have grown through increased sales of CES services and product offerings, acquisition (Grasis Towers, LLC and Eastex Tower, Inc.) and formation of new subsidiary companies (Tower Link, LLC and CES-IPS),
CES and its subsidiaries offer you exceptional service and support in the 48 contiguous states, having successfully completed projects for virtually all major wireless service providers, railroads, and utility companies in the U.S. We have contractors licenses where required to ensure we meet the needs of companies like yours. Besides the corporate offices in Lee's Summit Missouri, we have regional offices in Georgia, New Hampshire, Colorado, and Texas to better serve our customer base.

Grasis Towers, LLC is located on 42 acres in Harrisonville, Missouri. We design and manufacture guyed and self-supporting towers. These formed plate towers are some of the strongest in the industry, making it the preferred choice for microwave and build-to-suit installations. The design and strength of the Grasis tower also gives it the flexibility to handle modifications for future loading requirements. Over 80,000 Grasis towers have been manufactured and shipped worldwide since 1964.
In addition to the guyed and self-supporting towers, Grasis also provides monopoles and monopole extensions as well as specializing in tower components and rework material for most major tower brands.
EasTex Tower, Inc.
is a wholly owned CES subsidiary offering a full range of construction services from site layout, tower erection, and antenna and line installations. EasTex has erected over 2000 sites in the past 20 years that include self-supporting, guyed towers and monopoles ranging from 60' to over 700'.
Towerlink, LLC
is our build-to-suit tower company, specializing in tower lease back arrangements, offering co-location opportunities to various clients and markets.
CES Industrial Piping Supply
(CES-IPS)
Distributes polyethylene piping systems, and supplies HDPE piping systems to industrial, mining, water, wastewater and communications industries. IPS sells or rents fusion and joining machines capable of handling most applications.