Your single-source, in-house provider of products and services for
the wireless communication industry.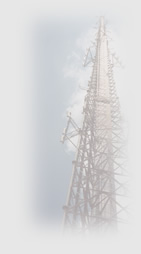 EasTex Tower Inc.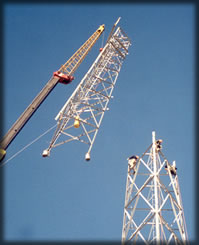 EasTex Tower, Inc., has been in the tower erection business for the past 20 years. This high quality communications tower builder, with offices in Texas and Colorado, for the past 10 years has averaged between 75 and 100 sites per year ranging in scope from complete site construction to tower erection.
Whether working on complex microwave systems to single and multiple cellular systems, EasTex has erected over 2,000 sites of self support, guyed, and monopole towers ranging from 60' to over 700'.
EasTex tower has installed many custom and prototype towers and has experience working on all types of terrain and in extreme weather conditions, both on and off shore locations, throughout the United States as well as parts of Canada and Mexico.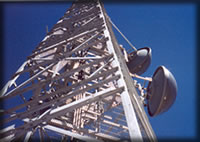 In 2000, CES purchased EasTex Tower and today the former EasTex Tower company, a wholly owned subsidiary of CES, makes up the CES regional offices in Longview Texas and Colorado Springs, Colorado. The EasTex name has been a quality name for years in their market area, and today still operates in some areas as EasTex, a wholly owned subsidiary of CES, to keep the fine quality name recognition it enjoys in front of our customers.