Your single-source, in-house provider of products and services for
the wireless communication industry.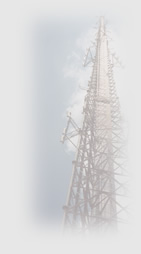 Industrial Piping Supply
CES/IPS distributes High Density Polyethylene (HDPE) Piping systems to the industrial, mining, water, wastewater, and communications industries. We can quickly supply all your polyethylene piping needs ranging from 1/2 inch diameter to 120 inch diameter pipe.
With over 20 years of experience, CES/IPS is uniquely qualified to provide our clients with the quality and associated services your projects require and deserve.
HDPE fittings are produced from the same resin as the polyethylene pipe. The fittings are designed for fusion (butt, socket, or saddle) joining. A properly heat fused joint is stronger than the pipe itself. Elbows, straight and reducing tees, reducers, flange adapters or any specialized fittings are available from CES/IPS to complete your system. All fabrications a re manufactured in-house by skilled technicians to the same stringent standards as conventionally extruded and spirally wound pipe. Polyethylene manholes and structures can be produced in a variety of configurations to meet your specific project requirements.
CES/IPS will sell, lease, and rent top of the line fusion machines to handle nearly any size application. We also offer experienced, factory trained and certified technicians for assisting you in all your fusion equipment operations.
Next time your project requires products or services involving High Density Polyethylene Piping products, think first of CES/IPS, your solution center for piping products.
Communications Conduit
Carlon
Moore DP
Fittings and Connectors
Performance Pipe
Poly-Cam
ETCO Specialty Products
Cable-Tec
Electro Fusion Equipment
Friatec
Central Plastics
M&I Polyethylene Pipe
Performance Pipe
North American Pipe
Gas Polyethylene Pipe
Uponor
North American Pipe
Fusion Equipment
Connectra Fusion Technologies LLC
Centrefuse 14, Centrefuse 28
McElroy 412
Centrefuse 618, Centrefuse 1442