Your single-source, in-house provider of products and services for
the wireless communication industry.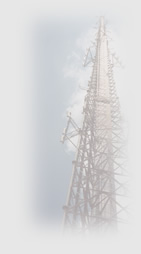 History
In August of 1987, Jeff Hawkins and Ed Keuck realized their dream and established Communication Equipment Specialists, Inc. (CES) in Lee's Summit, Missouri. The partners had worked together in the industry for both Grasis Towers and Andrew Corporation, and had recognized the need for a high quality installation and maintenance company. The commitment by CES to solve customer problems and address industry needs, while safely providing site construction services and the highest quality products available has resulted in our rapid growth from 3 people in 1987 to over 160 personnel today with regional offices throughout the United States. A total commitment to Quality and Safety is not just a policy but a way of life at CES.
CES has expanded its services and product offerings over the years as required by the industry. In 1999, CES purchased the Andrew Tower Division (formerly Grasis Towers) and re – established the Grasis name in the marketplace. Today, Grasis Towers, LLC, a wholly owned subsidiary of CES, operates on 42 acres in Harrisonville, Missouri. Grasis Towers offers a complete line of guyed and self support towers along with engineering services, components and rework for virtually all major towers. Grasis has drawings on thousands of towers that operate in the United States today, whether purchased from Andrew or Grasis over the years.
To meet another need in the growing cable/fiber world, CES formed CES-IPS (Industrial Piping Supply) to distribute polyethylene piping systems. CES-IPS supplies HDPE pipe to the communication industry, as well as industrial, mining, water and wastewater industries. CES-IPS also rents or sells fusion equipment capable of joining most pipe diameters.
Responding to customer requests for build-to-suit tower requirements, Towerlink, LLC was established in 2001. Towerlink offers lease back arrangements to customers who prefer not to own their own towers.
Eastex Towers was purchased by CES in 2001 and expanded our capacities in tower erection and site construction services. Eastex brought to CES over 20 years of high quality and safety experience erecting towers and performing site construction services throughout the United States.
Today, CES operates out of our headquarters facility in Lee's Summit, Missouri, along with regional offices in Atlanta, Georgia; Longview, Texas; Bedford, New Hampshire; and Colorado Springs, Colorado. We offer a wide range of products and services including all aspects of Site Construction, Tower Design & Manufacture, Microwave Radio Systems Engineer, Furnish, & Install (EF&I), Site Acquisition, Maintenance & Inspections, and a formal Disaster Recovery program.
CES distributes, integrates, and resells products from Grasis Towers and Components, MTS, Andrew Corporation, Alcatel, Harris Corporation, RFS, DBI Sala Safety Climb, Surety Safety Equipment, and others. Our volume discounts provide our customers with competitive pricing and the best quality products in the industry.
The growth and success of CES is directly attributable to the attitude and outstanding performance of our employees. Their understanding of the customer's requirements for design, installation, and maintenance of their communication system is second to none. It is this reputation of knowledge and dedication that has established a strong customer base and repeat business, which has fueled our dynamic growth. Today we are making tomorrow's history. We hope you will be a part of it.