Your single-source, in-house provider of products and services for
the wireless communication industry.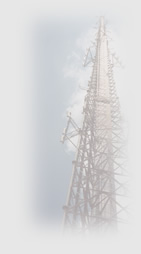 Products
Distributor / Reseller
Whether you need products as part of your turnkey site installation or just the equipment, towers or components themselves, CES can provide you with leading edge, top quality products. We offer a broad range of equipment and components at competitive prices.CES buys in substantial volume throughout the year from our manufactures and vendors. They award us volume discounts, which we pass on to you. All products are shipped directly as quickly, efficiently and as cost-effective as possible.
CES maintains specialized equipment in inventory and we have it readily available for off-hour emergencies and quick turnaround installations. If we don't have a particular item in one of our warehouses, our manufactures will overnight the components you need to get you up and running.


CES is an authorzied distributor / reseller for the following: