Your single-source, in-house provider of products and services for
the wireless communication industry.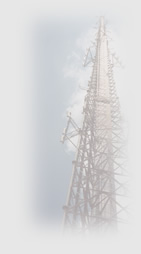 Employment
Communication Equipment Specialists, Inc is a communication company that provides complete turnkey services for the design, construction, installation, and maintenance of wireless communication sites.
Our customers include major cellular, PCS and paging companies, public utility companies, railroads, pipelines and others who operate private microwave communication networks.
Our services include the following:
Site Acquisition
• Tower Manufacturing
• Project Management
• Tower Erection and Re-work
• Antenna System Installation and Maintenance
• Radio Installation and Maintenance
• E F & I Radio Systems and Maintenance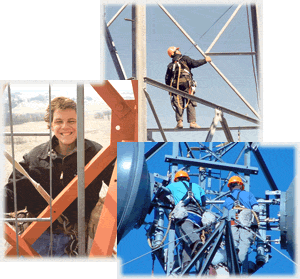 CES, Inc. offers exciting career opportunities for both entry-level and experienced personnel to use their climbing skills while learning to install antenna systems on open steel tower structures, monopoles, water tanks, building rooftops and other facilities. EasTex Tower, a CES, Inc. company, has opportunities available for both entry-level and experienced tower erectors. Our Radio EF & I Department also offers exciting career opportunities for radio technicians and installers as well as telecommunication systems engineers.
Benefits – Communication Equipment Specialists, Inc. offers an attractive benefits package that includes the following:
Benefits – Communication Equipment Specialists, Inc. offers an attractive benefits package that includes the following:
Company-paid living expenses and transportation while traveling on company business
Medical insurance and prescription drug plan for employees and their dependents with nationwide coverage
Employee-paid dental plan
AFLAC Supplemental Policies
Cafeteria plan which enables employees to pay their share of insurance costs with pre-tax dollars
Two weeks of paid vacation after one year of employment, increasing one day per year after five years, to six weeks after twenty five years
Five paid personal days each year for office employees and ten paid personal days each year for field service employees which can be used for illness or any personal reason
Seven and a half paid holidays each year
Profit-sharing and 401(k) retirement plan
Christmas bonus
Safety bonus
Full details of these benefits are available from our Human Resources Department. [email protected]